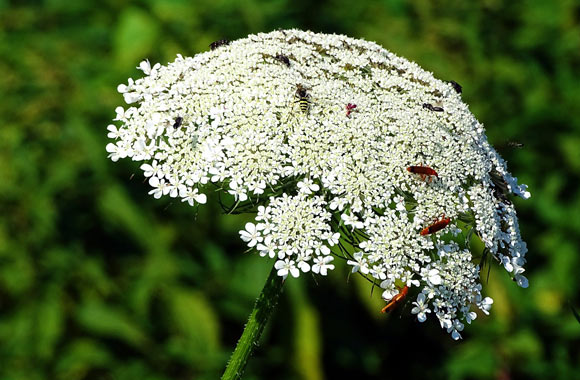 Yarrow was once known as "nosebleed", its feathery leaves making an ideal astringent for making the blood clot and Yarrow skin washes can stanching bleeding and help to keep infection away from cuts and scrapes. If a woman having a heavy menstrual period would drink this tea on the days her period is the heaviest, Yarrow tea would help to slow down the heaviest days of her menstrual period.
This herb is a good herb to have around to fight against common colds and fevers because a cup of Yarrow tea can make the body sweat which cools the fever and helps the body to excel any harmful free radicals in the body.
Yarrow is a herb plant that we mostly as we drive along the countryside growing wild and this herb has been around for many, many centuries. This herb plant was mostly used for decorating the outside of a house and in the garden. We see this herb growing wild mostly in Europe and North America.
This herb plant has also played an important role in herbal remedies with the use of its flowers, leaves, stem, and the roots for various herbal preparation and homemade remedies. Centuries ago, this herb was used to heal sores and wounds, reduce the swelling and inflammatory, healing skin ulcers, cuts, burns, insect stings, and all kinds of skin disorders such as rashes, itching, and redness.
Yarrow also has properties that will help cure a common cold, flu, sore throat, whooping cough, chest pains, fever, and the symptoms of asthma. It can also cure the symptoms of arthritis, sore muscles, reducing the pain in the joints as well as the lower back, cramping from menstrual periods, and the cramps from the menstrual periods.
This herb has also been known to help by easing the contraction of muscles and nerves which help to reduce the risk of chronic headaches and migraines. There is a tea made out of Yarrow and it is good for people that have digestive problems, heartburn, bloating, and ingestion. Yarrow can help to get rid of some types of disease and they are the urinary infection, hemorrhoids, diabetics, and problems with gallbladder infections. This disease can be helped by drinking one or two cups of Yarrow tea a day.
Yarrow is a rich source of antioxidants, anti-inflammatory, antimicrobial, soothing, anti-spasmodic, regulating, astringent, diaphoretic, carminative, and hemostatic. In China, Yarrow is used fresh as a poultice for healing wounds and a decoction of the whole plant is prescribed to help heal stomach ulcers, amenorrhea, and abscesses.
Yarrow Tea can be made from either fresh or dried flower cut leaves and the flower heads. The bitter taste can be masked by using sweeter herbs and a teaspoon of honey. The fresh cut leaves can be used as a poultice to stop bleeding.
The Yarrow herb has these positive effects on the body and they are helping to improve cardiovascular conditions, regulating blood pressure, purifies the blood, regulates the menstrual period, repairs worn-out or damaged body tissues, removes heat and toxins from the human body, stimulate normal circulatory system, and stimulates the flow of bile.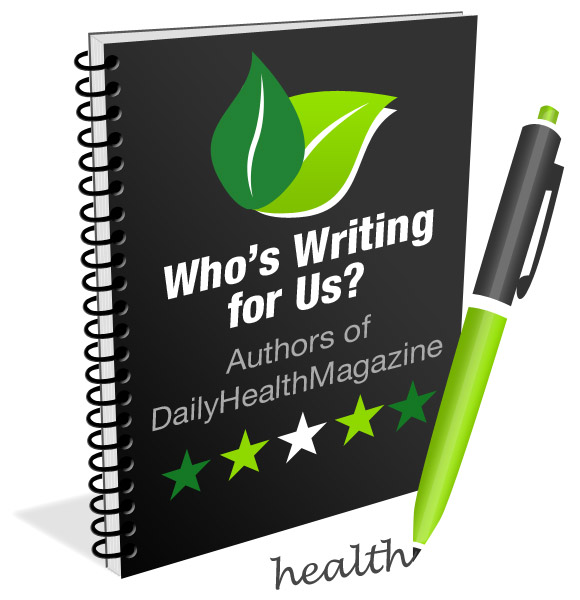 Amna Sheikh is a medical doctor with a Bachelor of Medicine, Bachelor of Surgery (MBBS), Bachelors in Economics and Statistics.  She is also a medical writer working as a freelancer for 10+ years and she is specialized in medical, health, and pharmaceutical writing, regulatory writing & clinical research. All her work is supported by a strong academic and professional experience.