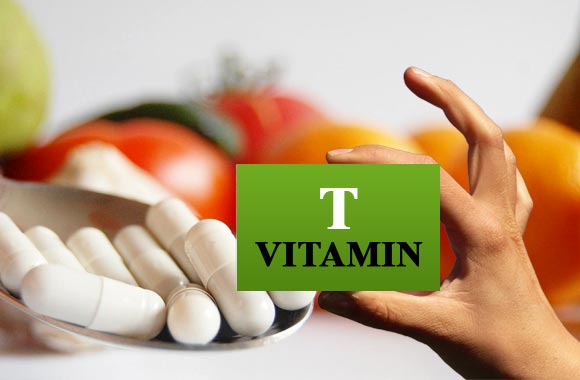 Vitamin T is a substance which is considered as a vitamin but still, it doesn't meet the standard definition for the vitamin. Its chemical names are Tegotin, Termitin, and Torutilin. It is good in improving our memory and the concentration towards anything and it also strengthens the red blood cells. In spite of its health benefits in the body very little information is known about it. Vitamin T term is also used as a slang for the testosterone hormone or tequila. Vitamin T is a water-soluble vitamin. Vitamin T is not heated resistance and can easily be destroyed.
Sources
Vitamin T occurs in tahini, fungi, sesame seed, yeast, egg yolks, termites.
Functions
This vitamin can lead to increase strengthening of the red blood cells.
Since it causes bolstering of blood cells, it can be effective in combating the blood-related disorders such as hemolysis as well as anemia.
This vitamin T can cause growth promotion of the cells of the body.
It maintains the integrity of the platelets. The platelets are important clotting factors. Without them, bleeding cannot be stopped.
Vitamin T increases and sharpens our memory. It results in enhances concentration as well.
RDA
Its daily recommended dose has not been established. This vitamin T can be used in the form of supplements.
Deficiency
Being needed in the body in very small amount, its deficiency cannot lead to mark effects. But in case its deficiency is severe enough it can lead to the development of anemia as well as retardation in the growth. A person can become fatigue having poor concentration towards anything.
Surplus
If vitamin T is taken in excess, no harmful effects will occur since no toxicity caused by this vitamin has been evident.
Related posts: