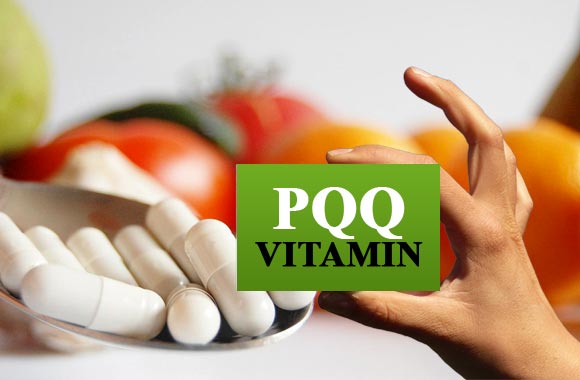 Pyrroloquinoline quinone is an organic element which is obtained from the bacteria and is a reduction-oxidization cofactor like nicotinamides and flavins. Pyrroloquinoline quinone (PQQ) is considered to be one of the important nutrients for humans and is thought to be a vitamin. It is a member of group B complex vitamins. It was found by J.G. Hauge which called it the third redox cofactor. It is found to be water-soluble. It causes activation of various signaling molecules. It contains vitamin B12 along with quinone in its structure.
Sources
Pyrroloquinoline Quinone is found in a variety of foods sources. It is found in tea, natto, papaya, tomato, soybean, kiwi fruit, egg, banana, spinach, tofu, milk etc
Functions
Pyrroloquinoline quinone is important for the mitochondria where it supports its health. It promotes biogenesis in mitochondria. Therefore it improves the utilization of energy in them.
It acts as an ant-oxidant and causes the removal of dangerous substance form the body. In this way, it provides protection from the oxidative stress.
It is found to causes breakdown of amino acids.
Pyrroloquinoline quinone causes immense improvement in our cognitive behavior also. It provides protection of our memory and is called neuroprotective. It uses can causes production of new nerve growth factors in the cells of neurons.
It also protects the brain from ischemic perfusion injuries which can cause oxidative damage to the brain.
It also affects the immunity of the body.
Because of its important antioxidant functions as well as signaling activation it can use to protect an individual from aging. It acts as an anti-aging vitamin in our body.
It also causes activation of certain signaling molecules. Such as peroxisome proliferator-activated receptor gamma coactivator 1 alpha (PCG-1alpha), DJ-1, and cAMP response element-binding protein (CREB).

The PCG alpha is important since it can lead to direct stimulation of the cellular and mitochondrial respiration.
DJ-1 causes prevention of apoptosis of cell and is important in cell survival and life.
CREB interacts with the histones which are essential for the DNA protection and repair. This can also result in stimulation of the growth of new mitochondria in the body.

It has also been found that pyrroloquinoline quinone protects our heart after myocardial infraction also. It is considered a good treatment along with other drugs like beta blockers for heart attack treatment.
It provides resistance in the heart muscles and therefore protects them from oxidative stress damage.
Deficiency
Lack of this important vitamin results in a slowing of mitochondrial energy utilization process. The biogenesis of mitochondria cannot take place effectively. It affects the mitochondria of the heart as well as the liver. There also occurs impairment in the metabolism of proteins such as lysine. The important signaling molecule cannot be stimulated than to provide their essential effects on the body. Its antioxidant beneficial property can be depressed and our brain and heart would be at increased risk of getting harm from the oxidative stress. Deficiency of PQQ can also lead to poor cognitive functions.
Surplus
The effects due to Pyrroloquinoline Quinone excess have not been determined.
Related posts: