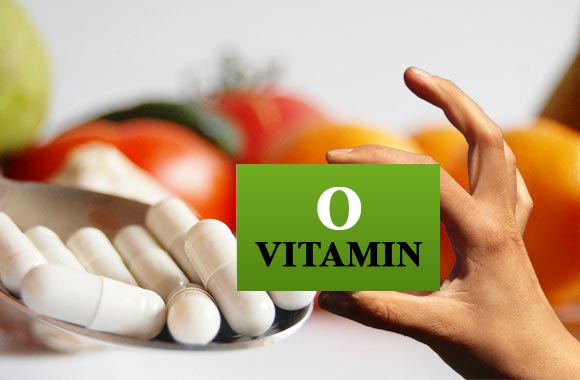 Vitamin O is considered to be a good vitamin for the body. Its chemical name is L-Carnitine or Acetyl L-Carnitine. Carnitine is synthesized in the body from the lysine amino acid and methionine amino acid. It exists in two stereoisomer forms namely:
L-carnitine which is the biologically active form.
D-carnitine which is the biologically not active form.
In the living cells of the body, the importance of this vitamin O lies in the fact that it is needed for the transport of fatty acids present in the cytosol to the mitochondria and this occurs during the process of catabolism of fats and this process take place in order to generate the metabolic energy. This vitamin O is also called Vitamin Bt since it was originally extracted from the mealworms as a growth factor and called as vitamin Bt.
Sources
Animal sources: It is richly present in the animal foods and is obtained from the red meat, beef, liver as well as kidney, milk and milk products.
Plant sources: It is found in a variety of seed such as sunflower seed, pumpkin seed, and sesame seeds. It is found in nuts, pulses, legumes, lentils, beans, peanuts, vegetables such as asparagus, broccoli, garlic, parsley, beet green, etc, in fruits such as bananas and apricots as well as in whole wheat rye, rice, and wheat bran.
Functions
Carnitine is helpful in causing transport of long-chain acyl group to the mitochondria. This is important since they cannot be entered in their original form and is needed to be utilized in the beta-oxidation process. This process provides energy to the body.
This vitamin also provides antioxidant actions to the body. Such actions are necessary in order to prevent damaging of body organs from the harmful substances as well as preventing premature aging. This thing also protects us from the dangerous effects caused by the lipid peroxidation process of phospholipids membranes. We can also be saved from the oxidative stress which occurs usually in the heart muscles and the cells endothelium by this vitamin O use.
It is found to be effective for the bones of the body and increase their strength and make them stronger.
This vitamin has found very beneficial pharmaceutical effects as well:
Vitamin O supplements are used in the treatment of heart disease because it provides beneficial effects to angina in which chest pain of crushing nature occurs, and after myocardial infarction.
It can be taken as a weight loss supplement.
It should be used in cases the kidney is damaged and the person is undergoing dialysis. Because here its levels get low due to kidney disease.
If a patient is suffering from hyperammonemia, this carnitine can be helpful in lowering these disease symptoms.
L -carnitine is beneficial for the neurotransmitter of our brain especially in adults where it improves their functions remarkably. It is beneficial in case of encephalopathy.
It causes improvement in the quality of sperm production in the males and, therefore, can be used to treat infertility.
Its good effects can also be utilized in case of liver toxicity.
Deficiency
It can lead to osteoporosis because of its effect on the osteoblasts cells of the bones.
Fatty oxidation can also be impaired in case of its deficiency.
Beneficial antioxidant effects cannot be achieved.
Surplus
There is no evidence regarding toxicity produce by excessive use of vitamin O.
Related posts: