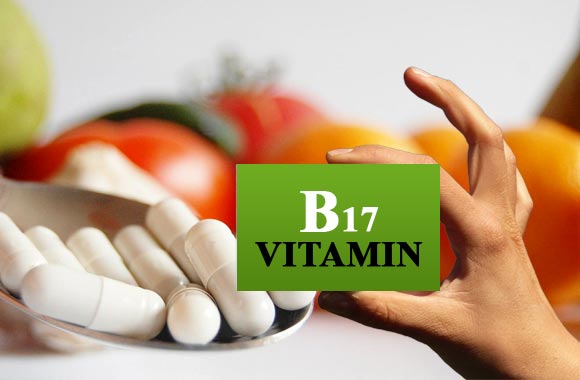 Vitamin B17 is considered to be a vitamin of intense importance. It is chemically called as Amygdalin, Linamarin Dhurrin, Triglochinin, Sambunigrin, Prulaurasin, Triglochinin, Linustatin, Neolinustatin, Laetrile, and Lotaustralin etc. This vitamin is used in the cancerous patients and is found beneficial to them.
Sources
This vitamin is richly present in fruits. The important Sources of this vitamin are buckwheat, millet, lima beans, apricot seeds, flax, cherry seed, kidney beans, loganberry, green beans, sweet potatoes, better almond
Functions
This Vitamin is important for our good health and life. It performs various important functions.
One of the most important functions of this vitamin is its role being an anti-cancer agent, therefore, it is utilized in the treatment of cancer.
It is also helpful in reducing the pain caused by arthritis.
It causes reduction increase in blood pressure to its normal value.
Vitamin B17 is very essential in maintaining good health of our body.
It also gives boost and strength to our body immunity system.
Deficiency
Because of it very important effect in acting as an anti-cancerous agent, its deficiency may lead to increase risks of cancer in the human.
Recommended Dosage
The recommended dose is considered to be 25 to100 mg.
Surplus
There are no such dangerous effects caused by the overdose of Vitamin B17, but still, there are chances in some food sources containing Vitamin B17, and eating such can even lead to poisoning. It has been found that the apricot seeds which are a rich source of this vitamin also contain cyanide which is proved to be poisonous if used in excessive amount. The poisoning can result in very serious health effects.
Related posts: