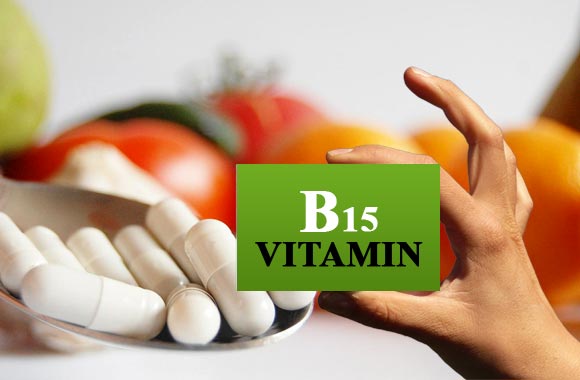 Vitamin B15 having its chemical names Pangamic Acid, Pangametin, Calcium Pangamate is one of the water-soluble vitamins. It is not completely regarded as a vitamin. Pangamic acid (Vitamin B15) was first obtained in the year 1951 by Dr. Ernest Krebs, Dr. Sr. and Dr.Jr. from the apricot kernels.
Sources
It is found in the animals as well as in plants. Some of its sources include egg, oats, meat, apricot, kernels, pumpkin seeds, rice bran, sunflower seeds, Brewer's yeast, sesame seeds, and torula yeast.
Functions
It decreases the severity of symptoms of rheumatoid arthritis such as pain and morning stiffness in the patients of this disease.
It causes relieve of discomfort and pain in patients of osteoarthritis as well.
It causes Improvement in the capacity of the body to use energy from food and therefore provides extra energy for physical as well as mental works and for self-healing and repair.
It is found to be beneficial in premature aging prevention.
It causes detoxification of agents which may possibly cause cancer such as neoplasia causing substances and all other types of pollutants and environmental poisons.
This vitamin causes early healing of injuries either abrasions or lacerations.
Pangamic acid forms methionine amino acid in our body.
Vitamin B15 is found to be beneficial in stabilizing the mental and emotional problems.
It has an important role in respiration of cell and glucose oxidation.
It acts as an important antioxidant.
It enhances the functions of the liver as well.
It is also found to provide protection against the environmental pollutants.
Pangamic acid can also result in a mild degree of CNS as well as endocrine stimulation.
Vitamin B15 has been found helpful in the treatment of a number of diseases such as hypertension, rheumatic arthritis, asthma, heart disease such as angina. Emphysema arteriosclerosis, liver cirrhosis, hepatitis can also be get benefited by this vitamin 15
It is found to lower the plasma cholesterol levels also.
Different types of Headaches can be treated with it.
It is also useful in cancer as well as in alcoholism.
Deficiency
Deficiency of this vitamin can impair its important function of formation of amino acids and antioxidants effects. Level of cholesterol may become high. Cancer-causing substances may also increase in the body. Impairment occurs in the oxidation of glucose and in the cellular respiration.
Surplus
Toxic effects due to its surplus in the body have not been reported. Vitamin B15 only leads to nausea if eat it too much.
Related posts: