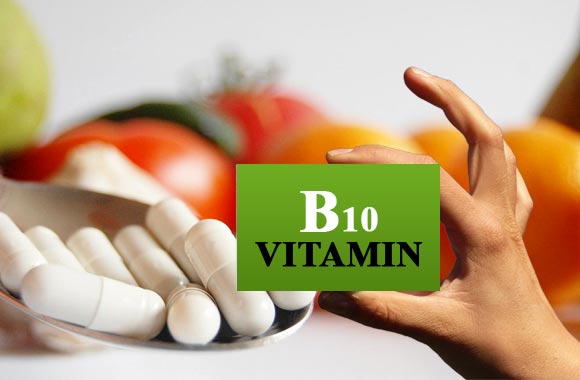 Vitamin B10 having a chemical name Pteroylmonoglutamic acid belongs to the vitamin B family; its old name was vitamin R. It is a water-soluble vitamin and is often referred to as a component of the vitamin B complex. This vitamin is thought to be essential for the body.
Sources
It is richly found in both animals as well as plant sources.
Animal sources: These contain kidney, Milk, liver, cheese, yogurt, eggs, and brewer's yeast etc.
Plants sources: These include green leafy vegetables e.g. spinach, others include bran mushrooms, blackstrap molasses, wheat germ and whole grains etc.
Function
Vitamin B10 is found helpful in the formation of erythrocyte also called red blood cells.
This vitamin is essential for the synthesis of for folic acid.
It is very useful when used in sunscreen. It is also necessary for those individuals who want to avoid the ultraviolet UV) rays coming from the sun that can lead to skin neoplasia.
It is also found to be beneficial in hair pigmentation and skin.
Vitamin B11 has anti-allergic and anti-inflammatory effects.
It is essential for the growth of skin and its normal color.
It is important for smooth amino acids metabolism.
It was once used to combat rheumatic fever.
It provides protection from damaging effects of ozone
It acts as a coenzyme and causes protein utilization in the body.
Deficiency
The deficiency of vitamin B11 can cause slow growth rate and deterioration of further development, it may cause problems related to blood. It may lead to early aging along with graying of the hair, symptoms of depression, fatigue, Inflammation and disease such as Peyronie's disease, scleroderma, vitiligo and eczematous condition.
Dose
The normal dosage of vitamin B11 ranges from 55 mcg to 1000 mg. Higher doses are used for typical therapeutic conditions.
Surplus
In case of its toxicity, it may lead to symptoms of nausea, vomiting appearance of skin rashes and also the toxicity of the liver.
Related posts: