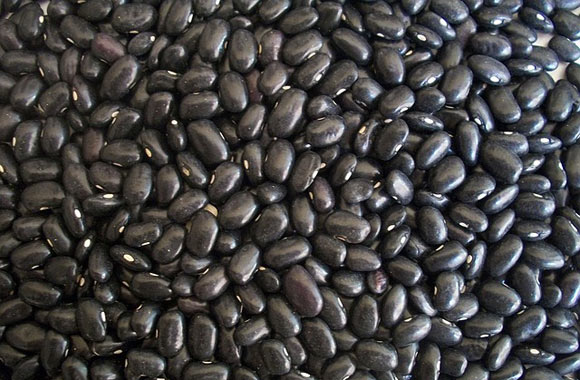 Urad is also known as white or black lentil which is a type of beans. It is grown in the southern part of Asia and is native to India where it is cultivated becomes of the numerous amount of vitamins and minerals. The black lentil is consumed whole and grounded into a paste or flour.
People that consume Urad on a daily basis get more energy than the people who don't consume Urad. This is important for women who are undergoing the monthly period because urad will help with the iron deficiency. The differences from consuming meat products on a daily basis are that Urad has a lower calorie count and fat count. Iron is vital hemoglobin that helps the oxygen to get to various body cells for metabolism and energy production.
This vegetable is important to vegetarian because of the protein that Urad has in it. This makes these beans an inexpensive and tasty protein source of protein. Proteins are important to bodybuilders and the overall building of the human body.
One of the benefits of Urad is that it enhances the digestive system because of its rich fiber content. Urad is full of both of the dietary fiber that a person needs and they are the insoluble and the soluble type of dietary fiber. The soluble part of the dietary fiber helps to quicken the digestive system with its bowel movements while the insoluble part of the dietary fiber aids in preventing constipation and increases the stool bulk.
Urad is also helpful in reducing the damage to the arteries wall because of the rich supply of magnesium and folate levels that are present in Urad. Magnesium is important to heart health because it helps to circulate the blood throughout the human body.
Black lentil is found in the kitchen cabinets and is black on the outside while the seeds are white inside. It contains much reason why we should include Urad in our daily consume in our diet. It is good for pregnant women because it will improve the quality of the mother's milk. Urad helps to move the waste through the body more effective and faster. It will get rid of the problem of being constipation.
Black lentils or urad is heavy to digest but helps in removing the waste from the body and prevents the onset of constipation. Black lentils or urad gives strengthen to the body and increases the energy given to the muscles. They are good for a mother who wants to breastfeed because black lentils or urad will improve the quality of the milk. It has hidden properties of decreased fats content in the body when eaten in large quantities.
It will also reduce the formation of a cough or acidity in the body. When a person wants to gain weight, he or she can have black lentils or urad cooked properly twice a week. It brings strength to the body and increases weight in the right places on the body.
Related posts: