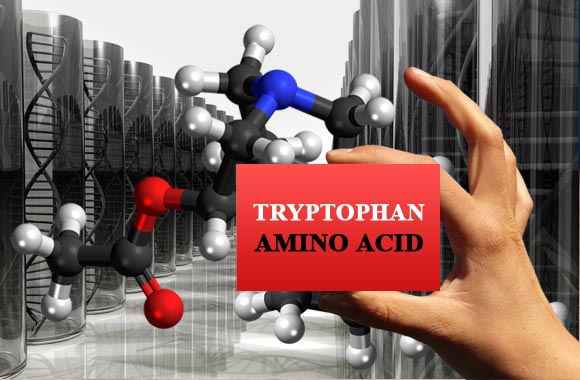 Tryptophan amino acid is the essential amino acid. This means it must be provided through food to the body. It is one of the amino acids which in its molecule contains an indole ring. Tryptophan is glucogenic as well as ketogenic amino acid. It has codon UGG. It has two stereoisomers, namely L-tryptophan and D-tryptophan.
L-tryptophan can only be utilized in the structure or enzymes proteins while D – tryptophan is normally present in naturally occurring peptides. Tryptophan has aromatic side chain and is relatively polar. The N of the imidazole ring present in tryptophan gives polarity to this amino acid. It is genetically coded also.
Sources
Tryptophan is found in foods of animal origin as well foods of plant origin in an abundant amount. Some of the foods in which it is present are as follow;
Animal Origin: Chicken, turkey, fish, egg, milk, cheese, beef etc.
Plant origin: Nuts, peanuts, peanut butter, pumpkin seed, soy, sunflower seed, tofu, rice, banana, potato and wheat flour etc.
Synthesis
It has also been produced by plants and microorganism with the help of anthranilate and shikimic acid. It is then condensed by phosphoribosyl pyrophosphate which generates pyrophosphate as a by-product. When the ring opening of ribose moiety occurs which then follows reductive decarboxylase, there is a formation of indole-3-glycerine-phosphate results which transforms into indole. Thus, in the last formation of tryptophan results from the indole and serine amino acid and the reaction is catalyzed by an enzyme tryptophan synthase.
Role
In our body 60mg of tryptophan gives rise to 1 mg of niacin which is a member of vitamin B complex and is essential for the metabolism of carbohydrates, proteins, and fats as well as in normal functioning of the skin, intestine, and nervous system.
The body should contain iron, vitamin B 12 and riboflavin in order to convert tryptophan into niacin.
One of the most important functions of tryptophan in our body is that it gives rise to serotonin and its derivatives.
It first is hydroxylated and given rise to 5-hydroxytryptophan. This compound then undergoes decarboxylation reaction to form serotonin.
5-Hyroxyindole acetic acid is the major derivative which is excreted in the urine in conjugated form.
Serotonin is a powerful vasoconstrictor as well as it stimulates the smooth muscles contraction.
Serotonin also exerts a potent action on the metabolism of the brain and it also acts as a neurotransmitter in many areas of the brain. It is then involved in various functions as mood, sleep, thermoregulation, depression, appetite, and anxiety. An excess of serotonin in the brain leads to stimulation of cerebral activity whereas its deficiency produces depressant effects.
Tryptophan in our gastrointestinal tract is acted upon by the bacteria which produces a large number of substances for example indole, indolepyruvix acid, indoleacetic acid. These are excreted in the urine or feces.
Catabolism
Tryptophan catabolism gives rise to following products after complicated pathways.
Fromylkynurenine
Kynurenine
3-hydroxykynurenine.
Nowadays tryptophan is available in a variety of supplement forms. It has been found good in sleep arousal along with the treatment for a number of disorders such as seasonal affective disorder, and premenstrual disorder etc.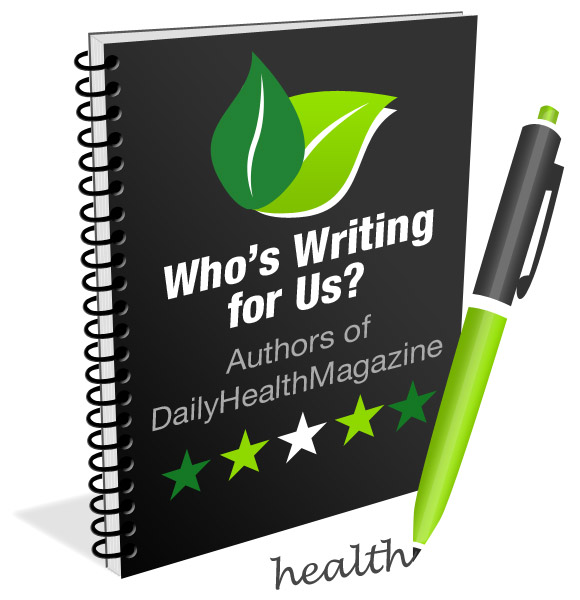 Amna Sheikh is a medical doctor with a Bachelor of Medicine, Bachelor of Surgery (MBBS), Bachelors in Economics and Statistics.  She is also a medical writer working as a freelancer for 10+ years and she is specialized in medical, health, and pharmaceutical writing, regulatory writing & clinical research. All her work is supported by a strong academic and professional experience.