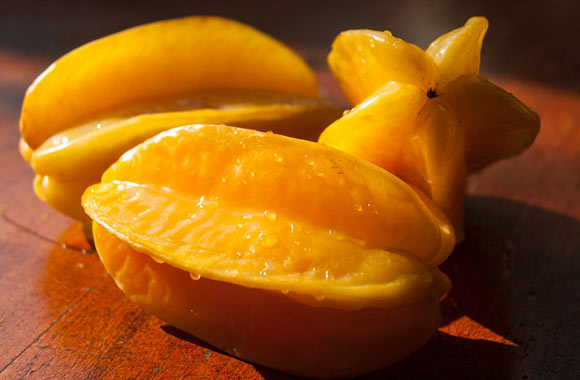 Native to the Philippines, Indonesia, Malaysia, India, Bangladesh and Sri Lanka, the Carambola or Starfruit which gets its' name from its star-shaped look sliced across the middle. It is also known as Belimbing, Bilimbi, Chinese star fruit, star apple and five-angled fruit. The scientific name for the Starfruit is Averrhoa carambola.
Starfruits are a source of beta-carotene which when converted into retinol or Vitamin A help in maintaining good vision and appetite. Other polyphenolic antioxidants contained in the fruit act as antimicrobials against E.coli, Klebsiella sp., Staphylococcus aureus and Pseudomonas aeruginosa. A single cup of Carambola provides 1 percent each of Vitamin A and E.
The high concentration of water-soluble Vitamin C, which is an antioxidant, is found in the Starfruit and helps maintain bones, teeth, skin, and mucous membranes and also boosts the immune systems. Vitamin C also helps aids in lowering the risk of gout and arthritis developing. A single cup of Starfruit provides 37.2 mg of Vitamin C which helps to ward off colds and flu.
The Carambola also has small amounts of B vitamins like B5 or Pantothenic acid which aid in lowering cholesterol and speeds up wound recovery. Folate or vitamin B9 is essential in preventing birth defects and also in reducing the risk of stroke and heart attacks. Folate prevents the build-up of homocysteine which is linked to atherosclerosis, strokes, and heart attacks. There are also trace amounts of Niacin, Thiamine, and Riboflavin.
The soluble dietary fiber found in the fruit helps lower cholesterol and adds bulk and moisture to feces keeping the bowel healthy and preventing constipation.
The small quantities of potassium help regulate blood pressure levels, iron for red blood cell formation and calcium and magnesium help to fortify bones. The fruit is low in sodium, saturated fat, and cholesterol.
The zinc found in the fruit is said to be a natural remedy for clearing up acne and oily skin and can be eaten or applied to the skin.
The fruit is also said to help with nausea and indigestion and also known to cure hangovers and prickly heat. The fruit is given to nursing mothers as it is believed to stimulate milk flow.
Sore eyes and sunstroke can also be helped by the application or consumption of star fruit. A decoction of the leaves and roots either prepared separately or in combination, help cure headaches, ringworm, and chicken pox.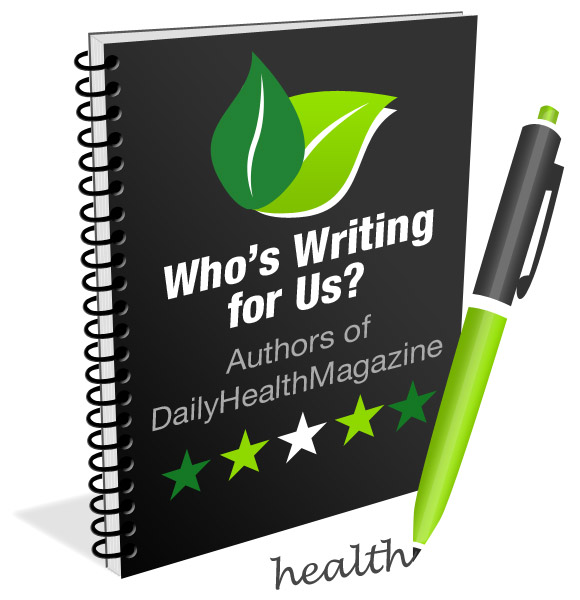 Amna Sheikh is a medical doctor with a Bachelor of Medicine, Bachelor of Surgery (MBBS), Bachelors in Economics and Statistics.  She is also a medical writer working as a freelancer for 10+ years and she is specialized in medical, health, and pharmaceutical writing, regulatory writing & clinical research. All her work is supported by a strong academic and professional experience.