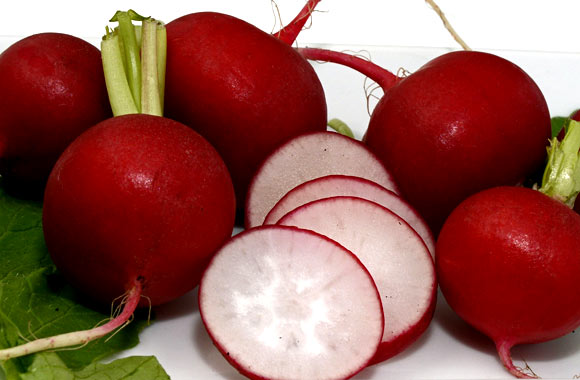 Looking for a new vegetable snack with crispness, crunchiness, and extreme flavor? Radishes may be the answer for you! Along with their sharp flavor and satisfying crunch, radishes also offer us many cancer-protective and great health benefits.
Believed to have originated in China, the radish was very well appreciated in the Orient, particularly in Japan. The ancient Greeks also held radishes above all other root crops. Radishes made their way over to America with Columbus and the early settlers, and now is a favorite crop amongst many home gardeners.
Radishes are one of the easiest and fastest vegetables to grow, making it a wonderful vegetable for first-time gardeners and children to grow. There are two types of radishes, winter, and spring. The spring varieties, also known as "Cherry Bomb", "Burpee White", "Crimson Giant" and "Champion", are to be planted in early spring. The winter radishes are known as "Long Black Spanish" and "China Rose", and they require a longer growing time than the spring varieties. However, winter radishes store better, have a unique taste, and they hold their quality in the garden for longer periods of time.
Radishes can be consumed in their raw form or cooked in meals like stews, soups, as side dishes, or casserole bakes. In some areas of the world, pickled radishes are a delicacy and are believed to retain much of their nutritional and medicinal value after pickling.
The first major benefit of radishes is that they are a very low-calorie food and are rich in dietary fiber. Consuming just a ½ a cup of radishes has only 2 grams of carbohydrates but will keep you full and give you added energy.
As small of a vegetable as radishes are, they actually are high in vitamins. You can receive up to 14% of your daily vitamin C intake with just a ½ a cup of radishes. They also are high in vitamin B6, niacin, vitamin K, folate, and pantothenic acid.
Radishes have sufficient amounts of health beneficial minerals as well. They have a great supply of potassium, calcium, magnesium, iron, zinc, and manganese.
The vitamin C that you get from consuming radishes acts as a great detoxifier, which can prevent many types of cancer such as kidney, mouth, stomach, and colon cancers. The vitamin C is also responsible for keeping your immune system up to par and helps prevent illnesses like diabetes and heart disease.
Interestingly, radishes also act as an anti-congestive agent. Relieving respiratory congestion and sinus flare-ups due to allergies or infections.
It has also been shown in studies that radishes may help cure jaundice, urinary disorders, fever, insect bites and kidney disorders. Some experts believe that radishes also may help in fighting and relieving skin irritations and makes a gently antibacterial skin cleanser.
As mentioned before, radishes are a great source of fiber. Some researchers believe that the radish may help in soothing indigestion and actually relieve stress that is put on our digestive tract, healing irritations and can cause serious problems with our intestines in the long run.
With all these great health benefits of radishes, one cannot pass this delicious, spicy and crunchy vegetable. Try out your green thumb and plant a few radish seeds in your garden this year. Within as little as 21 days, you can start receiving the benefits of this tiny little red vegetable!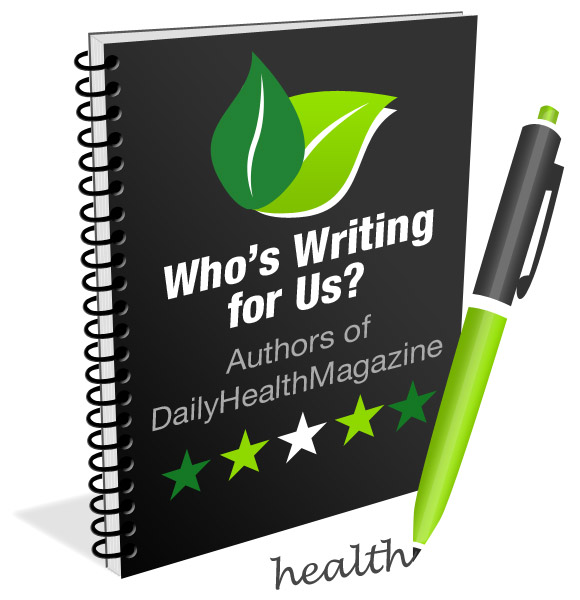 Amna Sheikh is a medical doctor with a Bachelor of Medicine, Bachelor of Surgery (MBBS), Bachelors in Economics and Statistics.  She is also a medical writer working as a freelancer for 10+ years and she is specialized in medical, health, and pharmaceutical writing, regulatory writing & clinical research. All her work is supported by a strong academic and professional experience.