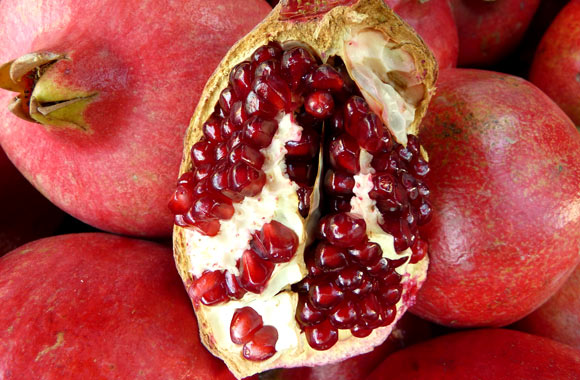 Pomegranates or rimmons are one of the oldest cultivated fruit, first grown in Persia. Named by the Romans, the word Pomegranate literally means "seed apple." The Babylonians chewed the seeds before a battle, believing it would make them invincible; however, today the juice of the Pomegranate is marketed for its beneficial health properties. The fruit contains about 600 seeds which are known as arils.
These fruits contain as much as three times more antioxidants than green tea. Antioxidants fight against free radicals that damage DNA and cell membranes which are linked to diseases like cancer. The Pomegranate is rich in polyphenols such as tannins, Quercetin, and anthocyanins, all having anti-cancer benefits. They are known to improve healthy cell survival, induce cancer cell death and prevent tumor growth. An Israeli study showed that Pomegranate seed oil caused breast cancer cells to self-destruct whilst healthy cells remained unharmed. Anthocyanins are also said to have anti-inflammatory, antiviral and antimicrobial properties too.
Ellagic acid, another cancer-fighting compound found in pomegranates may help or prevent several types of cancers. Punicic acid is also said to inhibit cancer of the prostate and inflammatory enzymes in colon cancer cells.
Antioxidants in Pomegranates were found to reduce oxidation of LDL cholesterol, preventing atherosclerosis and also help in lowering blood pressure among those with hypertension. The juice of the fruit combats the hardening of arteries thus reducing the risk of heart attacks and strokes. A study found that those patients with coronary heart disease drinking pomegranate juice every day for three months saw an improvement in blood flow to the heart. Pomegranate juice avoids clumping of red blood platelets and the formation of dangerous blood clots.
Unani medicine has been using pomegranate to treat diabetes for centuries and recent studies have shown that an extract of the flower of the pomegranate lowered blood glucose levels. However, diabetics must realize that the juice of the pomegranate is high in sugar and the seeds are better consumed on a full stomach as the fiber helps slow down the absorption of the sugars. This gives the seeds a lower glycemic index compared to the juice.
Pomegranates have shown evidence of estrogenic qualities as many women report relief from hot flushes and other menopausal problems when they ate pomegranate seeds or drunk the juice.
Oil from the seeds of the pomegranate is used in cosmetics products as they add moisture, revitalize dull or mature skin, smooth wrinkles improves skin elasticity and protects the skin against the sun.
Presently research is being carried out to look into the effectiveness of the pomegranate juice to HIV prevention. Experiments have shown that HIV-1 inhibitors from the juice are absorbed into cornstarch resulting in complex blocks virus binding and inhibits infection.
It seems that the Biblical reputation of the Pomegranate is being upheld in the 21st century.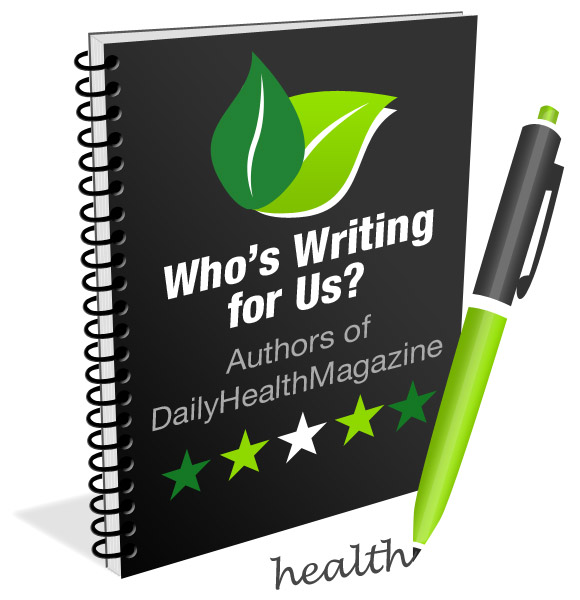 Amna Sheikh is a medical doctor with a Bachelor of Medicine, Bachelor of Surgery (MBBS), Bachelors in Economics and Statistics.  She is also a medical writer working as a freelancer for 10+ years and she is specialized in medical, health, and pharmaceutical writing, regulatory writing & clinical research. All her work is supported by a strong academic and professional experience.