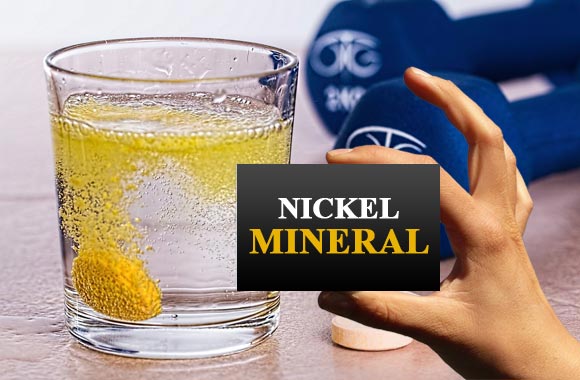 Nickel is one of the trace mineral or micronutrient in our body since it is present in a very small amount in our body but it plays an important part in the overall health of the human body and in bodily processes
Sources
It is found in many foods and these include both animals as well as plant sources.
Animal sources: These include eggs, milk, shellfish, and meat
Plant Sources: These include fruits, in some vegetable nuts, grains, dried beans, leguminous seeds, peas as well as in chocolates and hydrogenated shortenings
Functions
Nickel is found to be beneficial being an important cofactor to various enzymes where it acts to accelerate the normal chemical reactions occurring in our body.
This element has been shown to take part in a reaction catalyzed by oxidoreductases and hydrolyzes (e.g. urease)
Nickel is in RNA and DNA of our body where it functions in association with these nucleic acids.
It probably has a role in stabilizing RNA structure.
It is found to be helpful in normal bone functioning and health.
Nickel is an important factor in the cell membrane and the lipid also.
Daily Intake
The normal concentration included in supplements of this mineral are from 40 – 100 mcg per day. However, no dietary requirements have been fixed.
Deficiency
Since it is traced element, deficiency of it us rare. But it is found that due low amount of nickel in the bodies of some individual certain liver as well as kidney diseases arise in them.
Surplus
Excessive use of nickel in the body is linked with a high incidence of certain thyroid disease, heart disease, and even the tumors. In all of these cases, the importance of the level of nickel in our body is not known. It is hypothesized that this trace element affects cell membranes, hormones and various chemicals called as enzymes.
In a nutshell nickel certainly seems to play role in the human body and its health although the exact mechanism of its action is still not known.
Related posts: