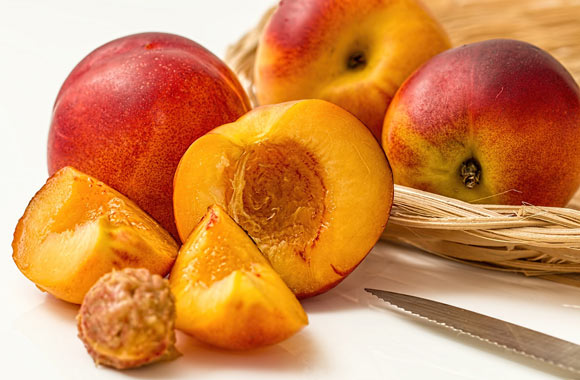 A nectarine comes from the Greek word meaning sweet liquid and this close cousin to the peach is known for its luscious texture and juicy nectar. The nectarines are said to have originated in China over 2000 years ago and the Spanish may have introduced the fruit to Americas. There are more than 150 varieties of nectarines with the two main varieties being freestone and clingstone. Nectarines belong to the Prunus persica family.
Nectarines are low-calorie fruits, providing just 44 calories per 100g and contain no saturated fats making them perfect if you are on a weight loss diet and is most definitely a heart-healthy food.
Similar to the peach, the main difference being that nectarines are smaller and have a smoother surface unlike the fuzzy surface of the peach, the flesh is firmer and they taste a little more acidic than peaches.
Nectarines are packed with beta-carotene which is crucial to the body for the production of vitamin A. Vitamin A deficiency leads to abnormal bone development, reproductive diseases and in very severe cases, death. A single cup of nectarines provides 214mcg of beta-carotene which also assists in preventing macular degeneration and helps to keep eyes healthy.
One cup nectarine provides 7.7mg of the antioxidant vitamin C which is considered important in the promotion of good health and keeping the immune system strong. Studies also reveal that Vitamin C protects molecules from being damaged by free radicals that cause cellular damage. It also protects the body from the toxins that cause illness.
Lutein is said to have health-protective benefits and the body uses these benefits to support healthy eyes and skin. As an important antioxidant, lutein helps destroy free radicals in the body which have been known to decrease the risk of chronic diseases like cancer. As most people do not consume enough lutein, nectarines are the perfect fruit to add to your diet as 1 cup of fresh nectarines provides 186 mcg of lutein.
Nectarines, in addition to the nutrients mentioned, also provide a range of vitamins and minerals required by the body. A single serving of fresh nectarines provides 2.4 g of fiber and 1.5 g protein. It also provides 9 mg of calcium, 13 mg of magnesium and 287 mg of potassium. These tasty fruits are also rich in folic acid, iron, Vitamin K and naturally occurring sugars which provide energy.
Nectarines are not just a good looking and tasty fruit but their health benefits are plentiful too.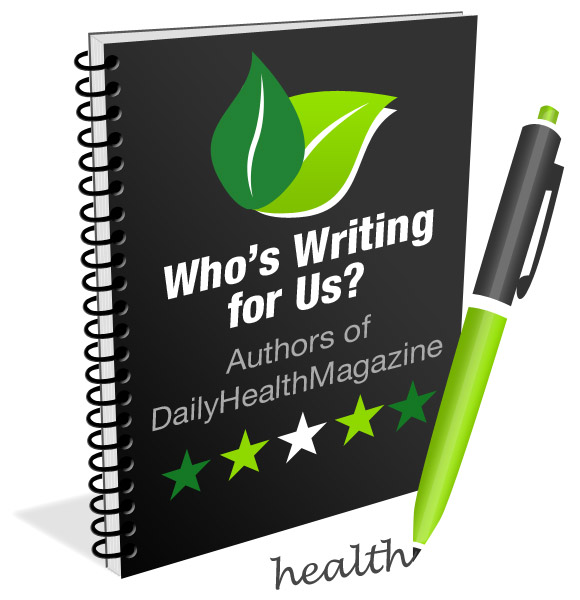 Amna Sheikh is a medical doctor with a Bachelor of Medicine, Bachelor of Surgery (MBBS), Bachelors in Economics and Statistics.  She is also a medical writer working as a freelancer for 10+ years and she is specialized in medical, health, and pharmaceutical writing, regulatory writing & clinical research. All her work is supported by a strong academic and professional experience.