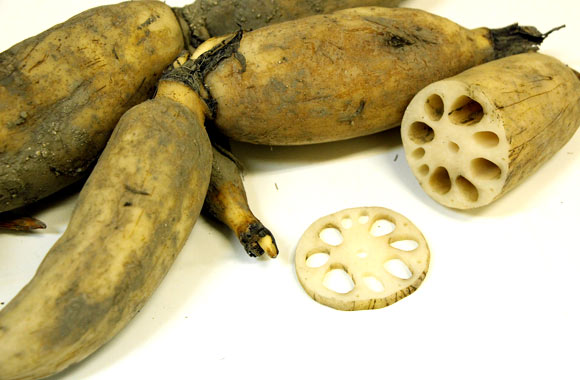 Many people picture a beautiful pink or red blossom floating on a lush green pad in water when we hear the term "Lotus". The Lotus is actually more than just a beautiful floating flower! Lotus root is found in tropical and subtropical Middle East and Asia, from Egypt eastwards to Iran, India, China, Japan, and Australia. It is an aquatic perennial, also known as the Sacred Water Lotus or Chinese Arrowroot. It is cultivated for its seeds, flowers, leaves, and roots, all of which are edible and have great health benefits!
The lotus root is long and shaped like a tube. It can actually grow up to four to six feet in length! Inside the walls of the root are a series of air pockets that once held seeds. The seed pockets allow for the foliage to rest buoyantly on the water while the plant is still alive. The root is very crunchy and starchy in texture and flavor; some people compare it to a water chestnut. The root is very high in dietary fiber and is considered to be a great source of energy. This is because it is very low in fat and protein but very high in carbohydrates.
Lotus root is also known as lily root. It has been used to treat respiratory ailments such as coughing that is related to asthma, colds, bronchitis, tuberculosis, and other lung-related illnesses. Some believe that the lotus root actually cleanses the respiratory system and makes it stronger by melting the mucus down in the body, as well as the lungs.
In addition to acting as a respiratory system aid, lotus root has been linked to stopping the bleeding. Some ancient Chinese healing methods suggest that drinking 2 to 3 glasses of lotus root a day can stop bleeding from the esophagus, stomach, rectum, intestines, nose bleeds, and even gum bleeding. This has not been proven scientifically; however, research has shown that drinking lotus root juice does have some proven health benefits. Individuals with a high fever can drink the juice cold and it is thought to bring down the fever. Drinking lotus root juice has shown to treat women of anemia due to heavy menstruation, relieve constipation, improve energy and clarity, and help with congestion and clear up phlegm.
Lotus root that is baked, broiled, boiled, or steamed can be a great strengthener for the spleen and also promote healthy stomach activity. Lotus root can also be consumed raw. It is often consumed as a snack but works well in salads, soups, stews, and even as a steamed side dish. If you are not into the taste of lotus root, you can also consume it in dried sliced form, lotus root tea, lotus root capsules, and even lotus root extract.
Lotus root may harbor parasites like Fasciolopsis buski, a trematode that is commonly found in aquatic plants like the lotus, water caltrop, Chinese water chestnut, etc. If you consume a lotus root that has not been thoroughly washed and cooked, if infested with the parasite, you could see symptoms that include stomach pain, vomiting, diarrhea, fever, and intestinal obstruction. Seek medical treatment right away if you have any of these symptoms after consuming lotus root. When preparing lotus root at home, just make sure to thoroughly wash and cook the root, cooking it in steam will destroy any parasite larvae.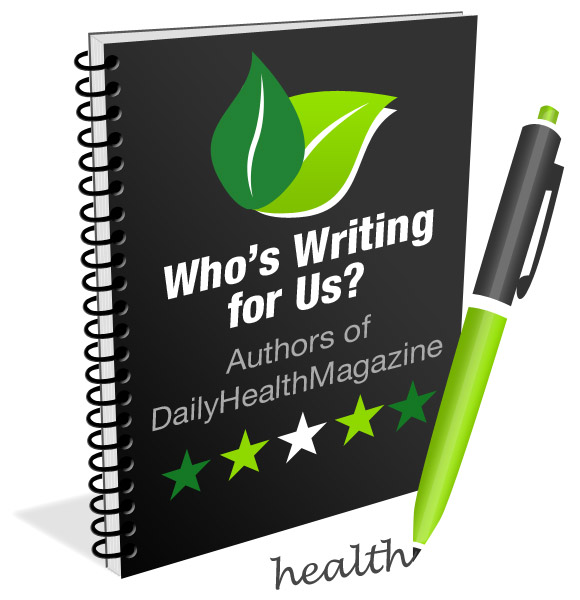 Amna Sheikh is a medical doctor with a Bachelor of Medicine, Bachelor of Surgery (MBBS), Bachelors in Economics and Statistics.  She is also a medical writer working as a freelancer for 10+ years and she is specialized in medical, health, and pharmaceutical writing, regulatory writing & clinical research. All her work is supported by a strong academic and professional experience.