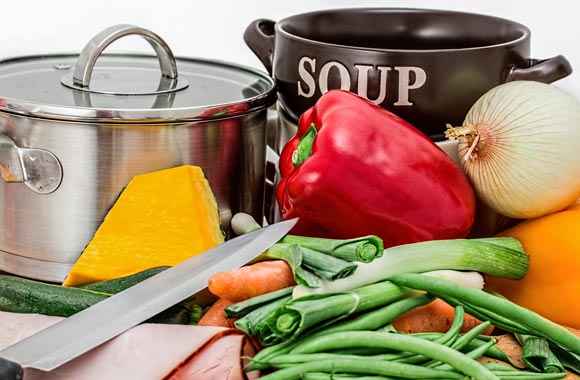 Eating healthy is always a necessity to live a life which is contented and disease free. In this regard, we have presented some healthy recipes that you can benefit from. These are quite a low calorie yet healthy recipes.
List of Healthy Food Recipes
Healthy Cookie Pie Recipe
Ingredients: Pitted dates 15 in number, 2 tablespoons unsweetened coconut flake. Blend them in a food processor to get a nice dough. For Layer of Cream Use: Bananas 2 in number, Dried figs 2 in number, Pinch of cinnamon. Blend all these in the food processor to get a creamy and smooth mixture. For Toppings: 1 sliced peach, half sliced mango.
Procedure: The dough you have made is used to make into a pie. This is then put into oven till baked. When it's ready you can top it with fruits and creams. Now you can enjoy!
Healthy Breakfast Rice Recipe
Ingredients: 1 mug of cooked brown rice, half cup of water, 1 tablespoon of butter, 2 tablespoons of sweetener
Procedure: Put the cooked rice into the pot and add butter and water to it. Heat it. Add the powdered sweetener and once it is integrated then put off the heat. Serve it!
Healthy Apple Pie Green Smoothie Recipe
Ingredients: Half cup of water, 1 tablespoon walnuts, Half cup apple juice, Half tablespoon cinnamon (ground), 1 chopped apple, A little vanilla extract, Pinch of nutmeg, Quarter chopped avocado, Half cucumber, 2 cups spinach, 5 to 7 ice cubes.
Procedure: Put all the ingredients into the blender and blend it at least for 60 seconds to get a smooth drink. Place in your blender in the order of the ingredients listed, and then blend for 30 seconds or until smooth.
Healthy Avocado with Lime and Agave Recipe
Ingredients: Ripe avocado, Lime, Agave nectar.
Procedure: Peel off the avocado and chop it into small pieces. Now add them into a bowl and put lime and agave nectar on it. Mix them properly till avocado is softened. It is ready.
Healthy Fruit Dip Recipe
Ingredients: Different fruits of your choice (apples, pears, peaches, bananas, strawberries, persimmons, or pineapple), Brown Sugar, Cream
Procedure: Mix brown sugar in the cream. Now put them into the refrigerator. Take out after some time and put into it cut fruits of your choice. Now mix it properly. Your fruit dip is ready to serve.
Healthy Bread Pudding Recipe
Ingredients: 1 egg, 3 tablespoons sugar, 2 tablespoons of milk, 2 tablespoons of butter, 1 tablespoon of vanilla.
Procedure: Make bread crumbs and put it into the bowl. Now add the mixture of sugar, milk, and butter to it. Mix it properly. Add vanilla essence. Now put the whole mixture in the microwave and allow it to cook for 2 minutes. Remove it from the microwave. It's ready to enjoy!
Healthy Cocoanut Bananas Recipe
Ingredients: 3 tablespoons of cocoa powder, 3 tablespoons of unsweetened coconut, 2 sliced bananas.
Procedure: Put the cocoa and coconut on different plates. Turn around each banana slice in the cocoa, lose excess of by shaking it, and then dip in the coconut and serve to anyone!
Healthy Ranch Dip and Crunchy Vegetables Recipe
Ingredients: Half cup buttermilk (with no fat), 2 tablespoons minced, Quarter cup of mayonnaise, 1 tablespoon lemon juice, 1 tablespoon honey, 1 tablespoon Dijon mustard, Half tablespoon of garlic powder, Pinch of salt, Vegetables such as grape tomatoes baby carrots, broccoli sliced red bell peppers, cauliflower florets, snap peas and cucumber spears etc.
Procedure: Beat the mayonnaise, lemon juice, buttermilk, honey, dill, mustard, garlic powder and salt in a bowl. Serve this dip with the cooked or boiled vegetables of your choice.
Healthy Sweet Mustard Chicken Thighs Recipe
Ingredients: Half cup cooked mustard, quarter cup dark brown sugar, one tablespoon of ground allspice, 1/4 tablespoon of red pepper 8 boneless chicken thighs.
Procedure: Make a mixture of all the ingredients. Set aside it for some time. Grill the chicken and brush it with sauce mixture. Stay the boiled chicken on the grill for 4 to 5 minutes. Now set it off from the grill and put some sauce again with the help of a brush. Serve it hot.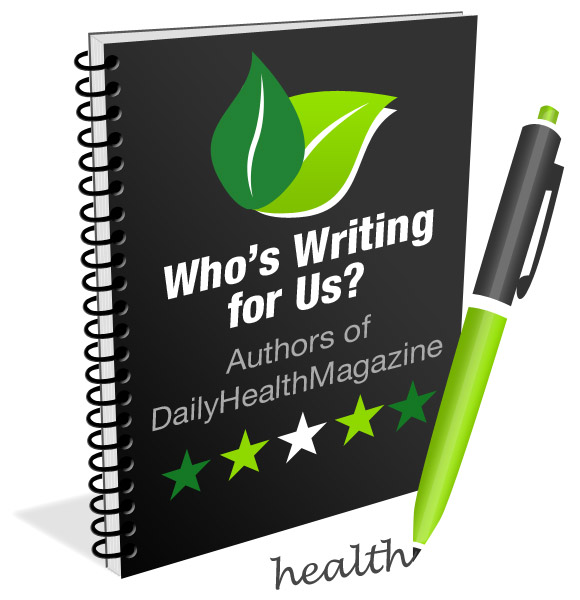 Amna Sheikh is a medical doctor with a Bachelor of Medicine, Bachelor of Surgery (MBBS), Bachelors in Economics and Statistics.  She is also a medical writer working as a freelancer for 10+ years and she is specialized in medical, health, and pharmaceutical writing, regulatory writing & clinical research. All her work is supported by a strong academic and professional experience.