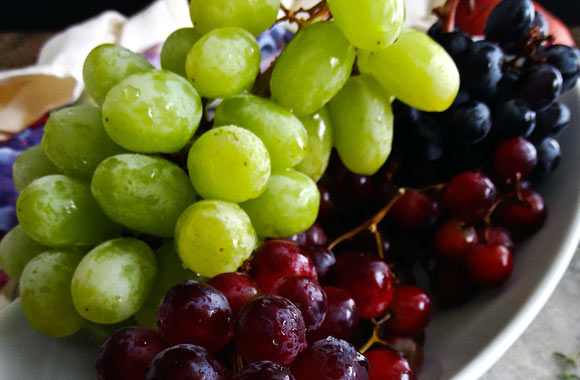 Grapes have been around since prehistoric times and are native to Europe and the Mediterranean and were first cultivated in Asia as early as 5000BC. They are known as the "queen of fruit" and have been mentioned in the Bible as "fruit of the vine."
Grapes are a storehouse of polyphenols phytochemicals which help fight cancer, heart and stroke disease, age-related macular degeneration and have many other health benefits.
Resveratrol is a polyphenol phytochemical compound that has been found to have a protective function against degenerative nerve disease, cancer of the colon and prostate, coronary heart disease, Alzheimer's disease and viral and fungal infections. The risk of stroke is reduced as resveratrol produces nitric acid which causes relaxation of the blood vessels. It also helps reduce the activity of angiotensin, a hormone which causes blood vessel constriction which elevates blood pressure. Resveratrol has a positive effect on genes which impact the aging process by activating the enzymes which allow DNA to be stable within cells and increasing the lifespan. It also helps oxidize cholesterol which accumulates in the arteries and repairs damage to them as well. This helps reduce cholesterol in the blood as well as reduce stroke and heart disease.
Saponins are found in the skin of the grape, bind to cholesterol which makes absorption into the body difficult and thus aids in preventing strokes and heart disease. Alpha-tocopherol, another antioxidant, is absorbed into the body and helps in the prevention of cancers, heart disease, and strokes. Anthocyanins are another polyphenolic antioxidant found in grapes which have anti-allergic, anti-inflammatory, antimicrobial and anti-cancer properties.
Grapes are effective in combating constipation as they contain organic acid, sugar, and cellulose which bulks up food and allows for rapid passage through the intestine. They also help tone up the intestine and stomach. They help with dyspepsia by reducing heat, indigestion, and irritation of the stomach.
As a low GI food, grape consumption leads to better blood sugar balance, insulin regulation and increased insulin sensitivity.
White grapes help replenish iron in the body which helps to prevent fatigue as it has simple sugars, it provides instant energy. Together with Vitamin C and the other antioxidants present, the immune system is also given a boost.
Grapes help reduce the acidity of uric acid and also aids in the elimination of the acid from the body, thus, reducing the work done by the kidneys. This also helps those suffering from gout as uric acid build up in the joints is the cause.
Red grapes have strong antibacterial and antiviral properties which help protect against infections. Their antiviral properties protect against polio and herpes simplex viruses.
Dried grapes or raisins are packed with nutritious benefits and helps with acidosis, anemia, fever, sexual weakness and helps in gaining weight as well as improving vision.
The best thirst quencher, it helps in the treatment of asthmas as it helps increase moisture in the lungs.
A delicious fruit packed with Vitamins A, C, B6, and folate as well as essential minerals like calcium, potassium, iron, magnesium, phosphorus, and selenium, they add to a robust and healthy body.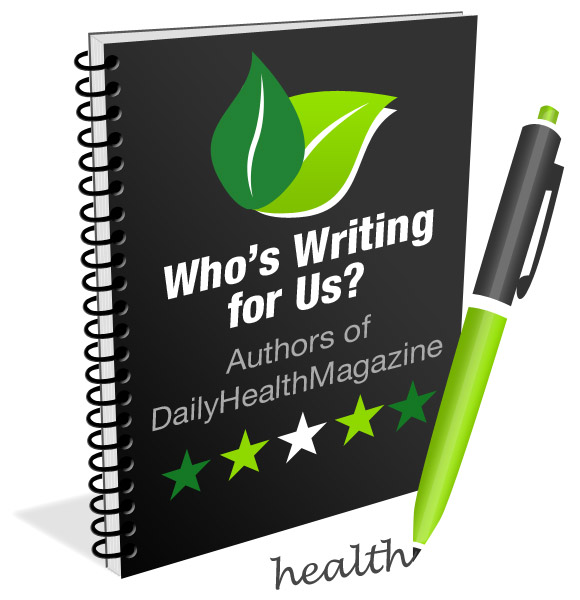 Amna Sheikh is a medical doctor with a Bachelor of Medicine, Bachelor of Surgery (MBBS), Bachelors in Economics and Statistics.  She is also a medical writer working as a freelancer for 10+ years and she is specialized in medical, health, and pharmaceutical writing, regulatory writing & clinical research. All her work is supported by a strong academic and professional experience.