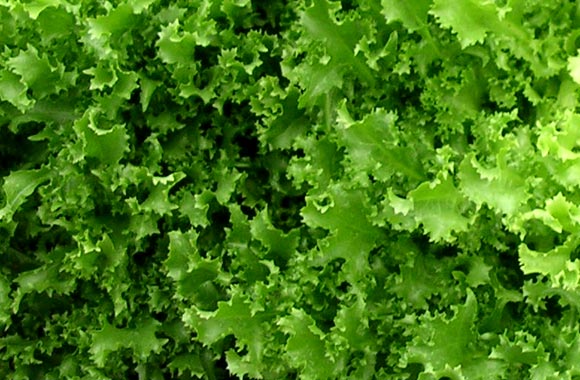 Endive or Escarole is a perennial, herbaceous leafy plant which belongs to the Asteraceae family of the genus: Cichorium and has the scientific name of Cichorium endive. Originating from the Mediterranean area, they have been known since ancient times by the Romans, Greeks, and Egyptians. There are two popular varieties – Endive (narrow leaf) and Escarole (broadleaf). The narrow leaf is also referred to as Chicory and has green, curly and narrow leaves while the broad leaf type is pale green in color and less bitter.
One hundred grams of endive leaves provide 17 calories, making it a low-calorie vegetable, providing 8 percent of the daily required allowance of fiber. Fibre has been shown to help lower glucose levels in diabetic patients as well as LDL cholesterol levels in the bloodstream which reduces the risk of strokes or heart disease. The fiber is instrumental in helping to relieve constipation and it aids in weight loss too. Fibre also binds with the chemical compounds that cause cancer thus reducing the risk of colon cancer.
The Endive is a vegetable that is enriched with Vitamin A and beta-carotene, which have antioxidant properties. Carotenes are converted to Vitamin A in the body and used for maintaining mucous membranes and skin. It is also an essential vitamin for vision and helps reduce age-related macular degeneration. Eating greens rich in Vitamin A help in protecting one from lung and oral cavity cancers.
It contains many of the essential B-complex group of vitamins like Pantothenic acid, Folic acid, Pyridoxine, Thiamin, and Niacin, all of which are essential and can only be obtained externally and are used for the metabolism of fat, proteins, and carbohydrates.
These green leafy vegetables are also a good source of minerals such as manganese, copper, potassium, and iron. Manganese is used as a co-factor for the antioxidant superoxide dismutase whilst potassium helps counter the hypertension effect of sodium.
Their bitterness is said to stimulate the appetite and acts as a diuretic-depurative and light laxative. This makes them ideal for those who suffer from biliary insufficiency, anorexia, digestive and gastric problems.
The bitter taste of the Endive is due to it containing insulin which acts as a diuretic and helps stimulate the appetite. Currently, there is a debate that is underway on the nutritional and health values of insulin.
It has been found that consuming endive, celery and carrot extracts help in lowering asthma attacks whilst a mixture of endive, celery, and parsley juice is a good blood tonic especially for those with anemia.
Related posts: