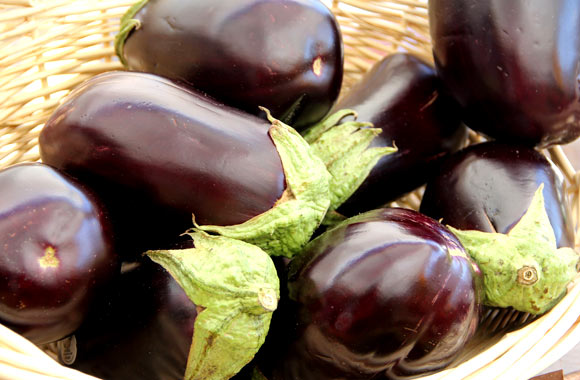 The Eggplant is a member of the nightshade family and these glossy, purple fruits originate in India where they grew wild. They belong to the Solanaceae family of the genus: Solanum. They were first cultivated by the Chinese and introduced by the Moors to Europe during the Middle Ages. The French and Italians began cultivating the vegetables in the 18th century and called it Aubergine. They are also called Brinjal and Melongene. Thomas Jefferson, a keen experimental botanist introduced the eggplant to the US in 1806.
Nasunin, an anthocyanins phytonutrient found in eggplant is a potent antioxidant and free radical scavenger. It helps protect cell membranes from damage by free radicals. Nasunin was found to protect the lipids or fats in brain cell membranes. This is important as the cell membrane is composed entirely of lipids which protect the cell, allow nutrients into and waste out and receives instructions from molecules. Nasunin has antiangiogenic properties and stops cancer cells from gaining angiogenesis ability. Angiogenesis means that cancer cells are able to develop their own blood supply, allowing for cancer masses or tumors to grow rapidly. They have a high content of chlorogenic acid which is an antioxidant that offers antimicrobial and antiviral properties and also the ability to lower bad cholesterol. Nasunin promotes heart health and removes excess iron from the bloodstream as the excess iron increases free radical production causing heart problems and cancer. Chlorogenic acid also has anti-mutagenic properties that protect the cell from mutating into cancer cells. The eggplant peel contains angiogenesis inhibitors and has shown to affect the growth of some cancer cells.
The brinjal is also high in dietary fiber, about 2 grams per cup, which helps protect the colon against cancer and keeps the digestive system regular. They are low in calories, 35 grams per cup, and it contains no fat. The fiber helps in making one feel full and can replace higher calorie pasta or rice in weight loss diets. However, as it acts like a sponge and soaks up oil, it is not for the beat to sauté or fry. A high level of water is contained in the vegetable which helps in hydrating skin and hair.
Eggplant is loaded with Vitamin K which helps in the clotting of blood, manganese which aids in wound healing and bone health. Potassium in the eggplant helps to balance the sodium and hydration levels in the body. It also helps regulate the blood pressure of the body.
Being low in carbs and high in fiber, the eggplant also helps reduce glucose levels in Type 2 Diabetes, thus making it a natural method of regulating diabetes.
The eggplant has antimicrobial, antiviral, antimutagenic and anti-LDL properties making it an excellent addition to any diet as it is packed with phytonutrients, minerals, and vitamins.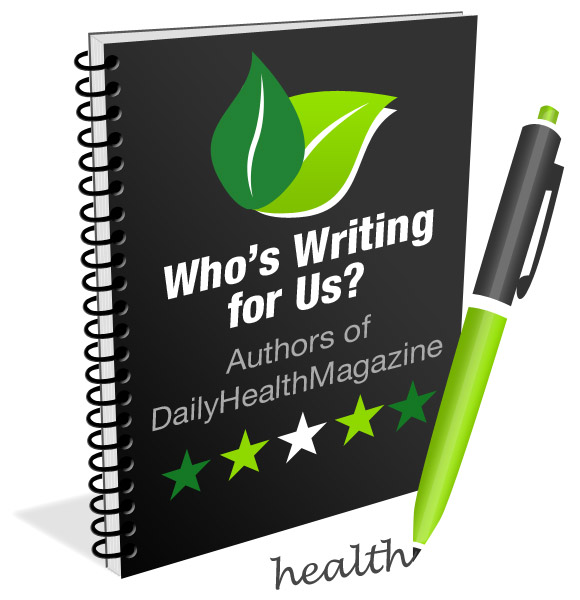 Amna Sheikh is a medical doctor with a Bachelor of Medicine, Bachelor of Surgery (MBBS), Bachelors in Economics and Statistics.  She is also a medical writer working as a freelancer for 10+ years and she is specialized in medical, health, and pharmaceutical writing, regulatory writing & clinical research. All her work is supported by a strong academic and professional experience.