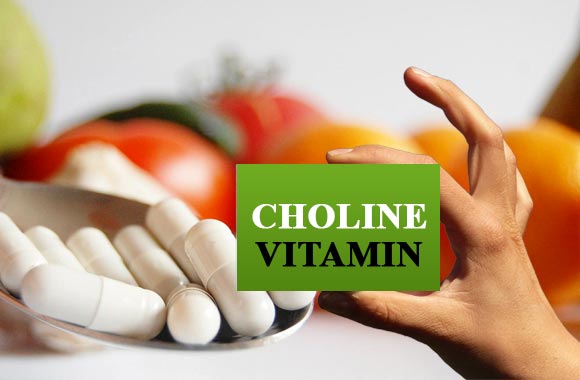 Choline is an essential part of phospholipids e.g. lecithin, sphingomyelin, and certain plasminogen and has vitamin like role in our body. It is lumped in with B complex of vitamin and it is water-soluble compound. It is a quaternary saturated amine.
Sources
It is not an essential dietary ingredient because it can be readily synthesized in the body provided diet is otherwise adequate but it exists in a variety of sources. Its animal and plant sources include
Animal Sources: The best dietary animal sources of choline are egg yolk, liver, kidney, brain, heart muscle tissues, chicken and nervous system.
Plant Sources: These include legumes, germs of grains, peanuts, grapefruits, seed meals and green leafy vegetables.
Choline can be synthesized from serine provided the body has an abundant supply of one-one carbon unit. It cannot act as a donor of methyl group but only after it is converted to betaine by oxidation.
Functions
It plays an important role in transmethylation reactions because it can act as a donor of the methyl group.
Choline is also utilized in the synthesis of acetylcholine. This acetylcholine is important for memory as well as control of muscles.
It gives rise to important components of the cell membrane.
Choline acts as a lipotropic factor thus preventing the production of fatty liver.
High intake decreased chances of breast cancers in women.
Choline lowers the level of cholesterol as well as homocysteine in our body
Deficiency
Its deficiency due to poor intake, eating vegetables only, alcohol consumption, or in athletes may lead to the formation of fatty liver as well as necrosis of the kidney. The renal functions get compromised. It may also lead to bone abnormalities, infertility, and retard growth along with hypertension. It is also evident that its deficiency may also lead to cancerous growth in the human body. It may damage the liver and blood vessels and lead to the formation of atherosclerosis. There also occur neurological manifestations. Choline should be included in the diet of pregnant women since its deficiency may lead to neural tube defects in the fetus. In pregnant women it deficiency may also cause premature birth or low birth baby as well as hypertension in the pregnancy.
Uses
It is used in the treatment of various diseases such as hepatitis or other liver diseases, atherosclerosis, bipolar disease, glaucoma, and Alzheimer's disease. Chronic alcohol users can be get benefitted from its use.
Surplus
If choline is taken in an excess amount it may lead to its toxicity and the following signs and symptoms arise
Diarrhea
Vomiting
A decrease in blood pressure
A syndrome called fishy body odor and it arises due to the inability of the patient to metabolize transmethylamine which is provided by the choline.
Related posts: