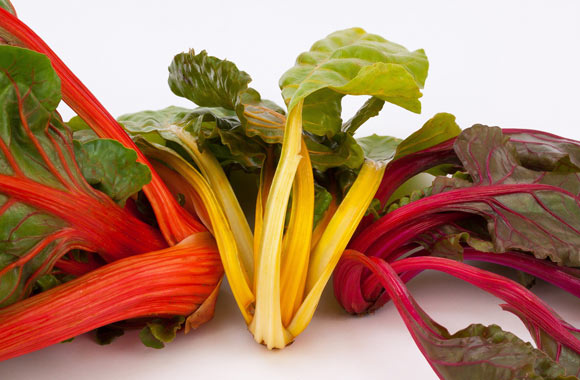 Chard is a green leafy vegetable that is usually cooked into Mediterranean cooking. Usually, the leaves are green, but the stalks can vary in colors. Chard is usually used for the nutritious value that is in the leaves, but the roots are just as nutritious. It is considered being one of the healthiest vegetables and everyone should include them in their diet.
Chard has a lot of different vitamins and mineral in this vegetable. In this article, I will give you a few examples of what vitamins and mineral are in this vegetable. Here is the list of the ingredients that are in chard: Vitamin C, magnesium, manganese, potassium, iron Vitamin E, fiber, copper, choline ll, calcium, tryptophan, Vitamin B, protein, phosphorus, Vitamin B, folate, zinc, biotin, Vitamin B3, and the calories that are in chard is thirty-five.
Chard is a rich source of both fiber and protein. Fiber and protein-rich foods are excellent ways to help stabilize blood sugar levels since they help the speed of the digestion system. They help to move the food right along through our digestion tract.
Chard is a rich source of Vitamins C, Vitamin E, beta-carotene zinc, and manganese. These conventional antioxidants help to reduce the oxidative stress and diseases related to chronic, unwanted oxidative stress.
The phytonutrient antioxidants range from beta-carotene, lutein, and zeaxanthin to flavonoids like quercetin and kaempferol. These phytonutrient antioxidants act as anti-inflammatory agents that help to lower the risk of chronic, unwanted inflammation by altering the activity of pro-inflammatory enzymes. Also, they help prevent the production of pro-inflammatory messaging the molecules.
A good supply of calcium, magnesium, and Vitamin K is provided by chard and the amounts of each of these are provided by six to eight times the amount required for our daily intake. Calcium is good for our bones and teeth.
Vitamin K1 is also good for our bones and teeth, although calcium gets mentioned more than Vitamin K1 concerning this part. This vitamin helps to prevent excessive activation of osteoclasts and osteoclasts in cells that break down the bones in our bodies.
Good bacteria in our intestines help to convert Vitamin K1 into Vitamin K2 and activates osteocalcin, the major non-collagen protein in our bones. Osteocalcin helps to hold the calcium molecules inside the bones where they are needed.
This recipe is for Sauteed Swiss Chard with Parmesan Cheese. First, melt two tablespoon of butter and two tablespoons of olive oil in a large skillet over medium heat. Stir in one tablespoon of minced garlic and one of a small diced red onion, cook for thirty seconds until fragrance.
Add one bunch of Swiss chard that is the stems and middle rib cut out and chopped together. The leaves are to be chopped and separated from the stem mixture. Add one-half cup of dry white wine and simmer until the steam begins to soften it, about five minutes. Stir in the chard leaves and cook until the leaves are wilted.
Stir in one tablespoon of lemon juice and two tablespoons of freshly grated Parmesan cheese. Use a little salt, to taste.
Related posts: