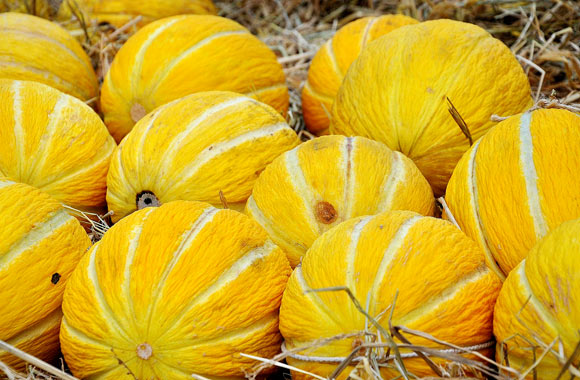 The Cantaloupe or Cucumis melo derives its name from the Italian papal village of Cantalup where it was first cultivated around 1700AD. The cantaloupe grows on a trailing vine and belongs to the same family as squash, cucumber, and pumpkin. Its distinctive netted skin and ribless rind caused the melon to be referred to as netted melon. In some parts of the world, it is known as rockmelon.
The cantaloupe ranks high for its concentrated beta-carotene content which is converted to vitamin A when consumed. A cup of cantaloupe provides 108 percent of the recommended daily value of vitamin A and just 56 calories. Vitamin A has been shown to decrease the development of cataracts. Beta-carotene is the subject of research regarding its prevention of cancer and oxygen-based damage to cells.
Cantaloupe is also an excellent source of vitamin C which functions as an antioxidant in the water-soluble areas of the body. Together with beta-carotene, vitamin A, and vitamin C, the cantaloupe helps against damage from oxygen free radicals. Vitamin C is also good for immune function as it stimulates white cells to fight infection, kills bacteria and viruses, then regenerates vitamin E by disarming the free radicals. Vitamin C is also associated with the reduction of the causes of heart disease, stroke, and cancer.
A combination of B-complex vitamins, folate, niacin, dietary fiber and potassium can all be found in the cantaloupe. The B-complex vitamins are required by cells to process carbohydrates thus supporting blood sugar stability and energy production. The dietary fiber in the cantaloupe ensures that sugars are delivered gradually into the bloodstream to allow blood sugar levels to keep on an even keel.
For those who smoke or are exposed to second-hand smoke, studies have shown benzo(a)pyrene, a common carcinogen in cigarette smoke increases vitamin A deficiency. A diet rich in vitamin A can help counter the effects of this carcinogen thus greatly reducing the risk of emphysema.
Potassium, an important mineral required for almost all the processes within the human body and is found in abundance in the cantaloupe. It plays an important role in heart and muscle contraction and in the normal functioning of the gastrointestinal tract. Potassium regulates blood pressure which is beneficial to those suffering from strokes and cardiac ailments. The soluble fiber of the cantaloupe helps in lowering cholesterol levels.
Cantaloupe serves as a good source of folate which is a water-soluble micronutrient required for the maintenance of cells and helps in the prevention of anemia. Folate deficiency could lead to intrauterine growth retardation in newborns, stunted growth in infants and children and an increased risk for brain and nerve congenital defects. Pregnant women, alcoholic and those taking anticonvulsant medication are advised to increase their folate intake to prevent health issues from folate deficiency.
Carotenoids, the yellow, orange and reddish pigments produced by plants help in decreasing a patient's risk of the development of cardiovascular diseases and some cancers. Lutein and zeaxanthin are two important carotenoids which help in reducing the development of age-related macular degeneration and cataracts in the elderly.
With its refreshing rich flavor, aroma, minimal number of calories and attractive health benefits, the cantaloupe is more than just a taste sensation and is fast becoming a popular taste in the US.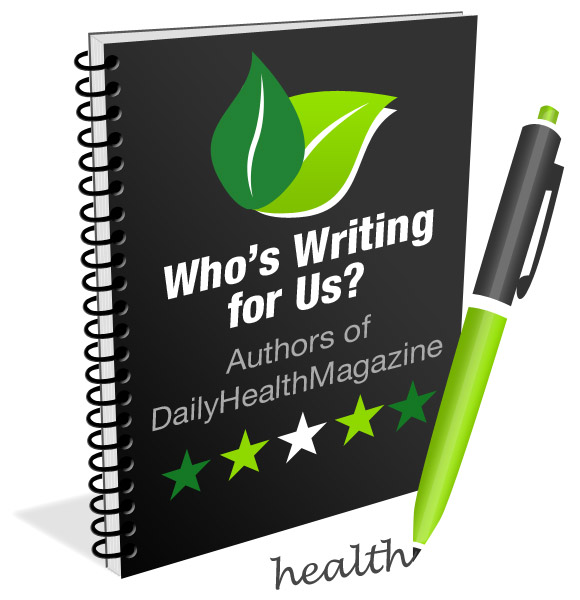 Amna Sheikh is a medical doctor with a Bachelor of Medicine, Bachelor of Surgery (MBBS), Bachelors in Economics and Statistics.  She is also a medical writer working as a freelancer for 10+ years and she is specialized in medical, health, and pharmaceutical writing, regulatory writing & clinical research. All her work is supported by a strong academic and professional experience.