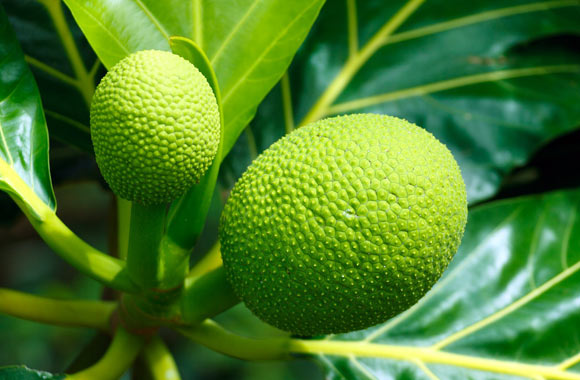 The common name for breadfruit is SA-KE and the scientific name is Artocarpus Altilis. The Greek meaning for breadfruit is "artos" means bread and "karpos" means fruit. It was found first in Mexico and the appearance is green in color and when the plant matures little sap will be leaking out which makes the fruit appear more yellow in color when ripe. The fruit itself has a starchy texture and the ripe breadfruit is soft. The fragrance will stay with the breadfruit even when it is cooking. The breadfruit is a tropical tree which is mainly related to the Jackfruit family.
The delicious fruit and the seeds are edible. The breadfruit can be used like a vegetable and it can be baked, boiled, fried, or roasted. The seeds are boiled, steamed, roasted over a fire, and eaten with salt. The dried breadfruit can be made into flour which is richer than wheat flour.
Breadfruit is very high in Vitamin C, dietary fiber, and potassium. The fiber that is found in breadfruit helps to make the intestines and bowels function properly by cleaning them out. Breadfruit is considered a cholesterol controller because of the rich supply of fiber located in it. It will lower the bad cholesterol "LDL" and raise the good cholesterol "HDL". The fiber will help the people with diabetics to control the disease by reducing the absorption of glucose from the breadfruit.
Breadfruit is also very rich in the following vitamins and mineral. They are pantothenic acid, Vitamin B1, niacin, Vitamin B6, choline, Vitamin C, Vitamin E, phosphorus, calcium, sodium, potassium, iron, magnesium, zinc, copper, and manganese. It is also a very rich source of healthy Omega fats and it increases the body energy by supplying this three Omegas'. It also supplies high-energy to the person through its carbohydrates. Those carbohydrates are mainly needed for warmth and body's maintenance during the daily activity of the person. They are Omega 3 and Omega 6, which helps with the normal development of the body and mind.
Here is some little trivia on breadfruit. It can help to prevent colon cancer and to reduce asthma. The leaves of the breadfruit are believed to lower blood pressure and believed to reduce asthma. Toasted flowers of the breadfruit tree can be rubbed on the gums as a cure for a toothache.
The recipe that I found to use breadfruit is for Breadfruit Cheese Soup and it sounds delicious.
Fry one full onion and garlic (as much as you like) in butter for about two minutes. Add two cups of vegetable stock, one breadfruit (peeled and sliced), and one stalk of celery to the mixture of onions and garlic.
Let it boil and simmer for twenty minutes before removing it from the heat. Puree the mixture in a blender in small batches and returned this pureed mixture to medium heat. Add one cup of milk and three ounces of cheese. Re-heat this whole mixture, but do not let it boil.
Garnish it with the more cheese and dig in. Breadfruit Cheese Soup is now hot and yummy soup that is ready to eat.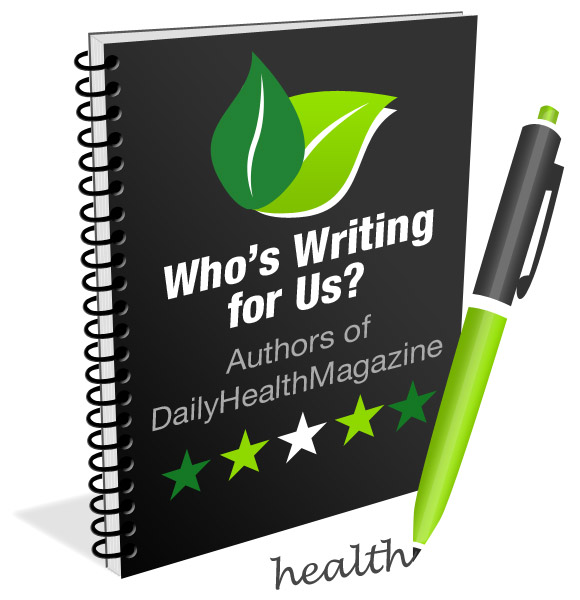 Amna Sheikh is a medical doctor with a Bachelor of Medicine, Bachelor of Surgery (MBBS), Bachelors in Economics and Statistics.  She is also a medical writer working as a freelancer for 10+ years and she is specialized in medical, health, and pharmaceutical writing, regulatory writing & clinical research. All her work is supported by a strong academic and professional experience.