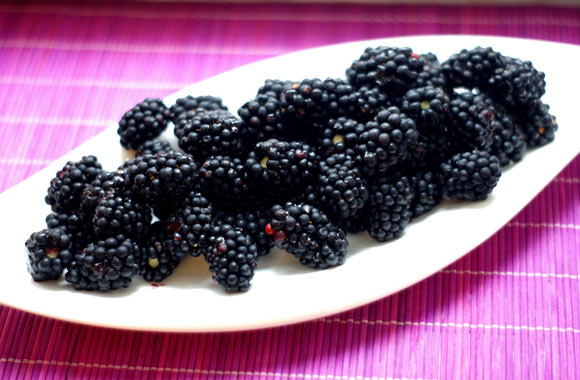 Blackberries are known as "aggregate fruit" and are found on thorny bushes cultivated in temperate climates. Blackberries belong to the rose family, of the Rubus species of brambleberries or cane berries.
The Rubus species has a unique structure which increases the nutritional value of the fruit. Blackberries have this structure known as "aggregate fruit", which describes the many individual drupelets that blackberries are composed of. Each drupelet is like a small berry with a seed, surrounded by a firm core called the receptacle. Each drupelet contributes extra skin, seeds, and pectin thereby making the blackberry one of the fruits with the highest fiber content.
The blackberry is known as the "cabernet" of berries for their earthy, wine-like taste but more importantly, these berries are packed with multiple macro-nutrients – dietary fiber, carbohydrates and polyunsaturated fats and proteins and high micronutrients levels – vitamins, antioxidants, and minerals.
These juicy fruits are one of the top ten foods containing antioxidants and polyphenols which help in preventing cancer and heart disease. Anthocyanins, an antioxidant that gives the blackberry its color helps reduce the risk of hypertension and aids in memory retention. It is also known to help maintain urinary tract health. Some studies have shown that blackberries may protect against oesophageal cancer which is caused by gastric reflux. They also contain phytoestrogens, which is compound believed to play a pivotal role in preventing breasts and cervical cancer. Ellagic acid, another phenolic compound found in the blackberry is a potent anti-carcinogen with antiviral and anti-bacterial properties. It may even play a role in cancer prevention and tumor reversal. It is also known to protect the skin from damage from ultraviolet light and may, in fact, repair skin damaged by sunlight.
The high antioxidant content of blackberries neutralizes free radicals or unstable oxygen molecules which damage the cells and cause premature aging and some major diseases. A potent antioxidant found in blackberries has been known to inhibit cell growth and death in prostate cancer cells.
The phytochemicals which give berries their rich color have been shown to have significant disease-fighting and cell-protecting abilities. Quercetin, works as an anti-carcinogenic and an antioxidant, protecting against cancer and heart disease. Rutin, a bioflavonoid, promotes vascular health and also has anti-inflammatory and anti-allergenic properties.
Oregon blackberries are crammed with Salicylic acid which is said to have the same protective effect against heart disease as Aspirin. A 100 gram or ¾ cup serving of red berries provides about 5 milligrams of salicylic acid. They also contain the water-soluble vitamin C which also acts as a powerful antioxidant. A single cup of blackberries provides half the daily recommended allowance of vitamin C which helps protect the immune system and aids in the reduction of macular degeneration in the elderly. Vitamin C helps in healing wounds and some studies show that it may even lessen the appearance of wrinkles.
The dietary fiber in blackberries helps to maintain a healthy gastrointestinal tract which also helps in reducing blood cholesterol levels and thereby lowering the risk of heart disease. The fiber also assists with diabetes as it helps regulate simple sugar uptake thus maintaining blood sugar levels.
Almost 36 percent of the daily recommended amount of vitamin K is found in blackberries and this nutrient is used for the clotting of blood in the body and to aid in the absorption of calcium. Blackberries contribute to the building of strong bones and for hemophiliacs; it may help in the clotting process.
Naturally occurring plant estrogens or phytoestrogens contained in blackberries may help reduce the symptoms of Premenstrual Stress like food cravings and bloating or even symptoms of menopause, like hot flushes.
Blackberries are a healthy food choice loved by both adults and children as they are a great way to refuel after a rigorous workout and aid in the fight against obesity.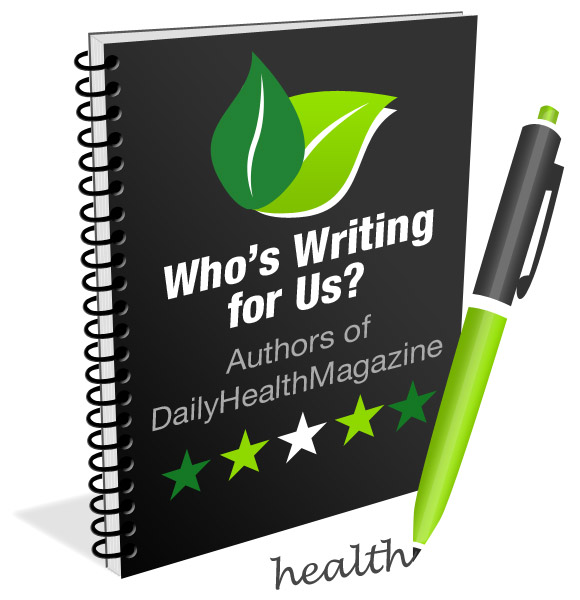 Amna Sheikh is a medical doctor with a Bachelor of Medicine, Bachelor of Surgery (MBBS), Bachelors in Economics and Statistics.  She is also a medical writer working as a freelancer for 10+ years and she is specialized in medical, health, and pharmaceutical writing, regulatory writing & clinical research. All her work is supported by a strong academic and professional experience.