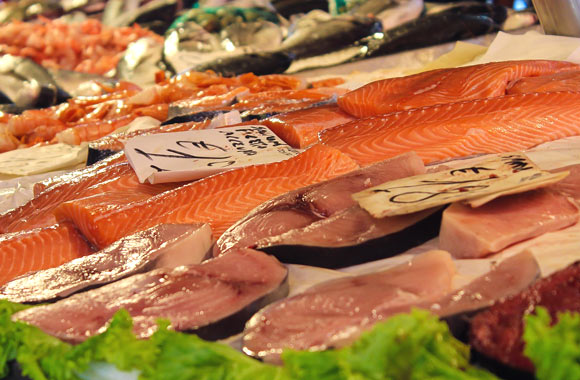 Fish is a fantastic and a tasty food. It is packed with omega-3 fatty acids, minerals, and vitamins. Fish possess numerous benefits to our health.
Low the Risk of Acquisition of Heart disease
Research has found out that eating fish regularly decrease the risk of development of dangerous heart diseases. Fish is low in fats content; therefore, it assists in lowering cholesterol in our body. If cholesterol is high in our body, it starts accumulating in the arteries particularly prone arteries are those of heart arteries, you all are well known to coronary arteries of our heart. When they have fats deposition, can lead to atherosclerosis. This leads to blockage and impairment of blood flow. But eating fish can prevent all this vicious cycle.
Enhance Memory Function of Brain
The major content of fish the omega-3 fatty acids have proved to be quite beneficial to our health of the brain. If you are adult and experiencing the problem of memory loss then you must include fish in our diet. Fish aids in the proper development of our brain. Proper intake of its main component the omega-3 fatty acid facilitates good mental attention levels in both children and adults. Many types of research have proved that eating fish daily or its oil supplements result in the sharpening of memory in younger and aged adults.
Good Diet for Person Who Wants to Reduce Weight
The presence of DHA in the fish oil stops the transformation of pre-fat cells into fat cells. It does this by causing the death of pre-fat cells; therefore reduce the overall building up of fats. So if you combine your fish diet with some physical activities, you will succeed in reducing your weight. Fish itself is very nutritional food and you will lose weight without undergoing starvation.
Prevent Development of Diseases of Brain
Fish and its products are considered good in reducing the risk of not only of heart disease but certain brain disease. Some of them include:
Alzheimer's Disease
The presence of polyunsaturated fatty acids in fish may stop injury to cells of the brain. It is even good to reduce disease of memory loss called dementia.
Reduces Depression
Fish is also found helpful to alleviate depression. It is done by its main ingredient the omega-3 fatty acids. It raises the levels of the brain chemical neurotransmitter the serotonin. Serotonin plays a role in mood changes. Low level of it leads to depressive symptoms.
Anti-inflammatory Properties
Fish, predominantly fish oil, possess anti-inflammatory properties; consequently, it is useful in decreasing inflammation present anywhere in the body. So anyone suffering from some kind of inflammatory conditions such as arthritis, cystitis, and prostatitis etc can get the benefit of eating fish regularly. It will definitely relieve you from your pain and agony because of an inflammation.
Reduce Cancer Risk
A research was done in Sweden and it was found out that diet devoid of fish may lead to increase chances of development of prostate cancer in the male. Certain fish such as lobster and crabs have important mineral the selenium in them, which functions as an anti-oxidant. The presence of anti-oxidants in our body is necessary since they remove toxins and prevent chances of abnormal cell growth, cancer.
Improves Your Eye Sight
Fish has been famous for its ability to improve vision since ages. It is helpful in preventing certain dangerous eye diseases such as glaucoma, macular degeneration, and dry eye. The components present in fish reduce inflammatory process within eye and aid in the better function of eyes' arteries and veins.
Fish should be included in your diet. Everyone should be aware of the fish importance and they must eat it regularly. It's, in fact, a tasty and a nutritional diet.
You should also read these articles on Fish Eating Benefits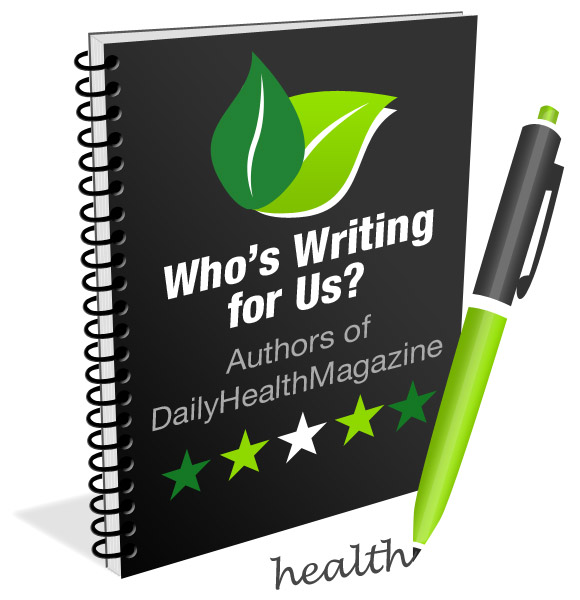 Amna Sheikh is a medical doctor with a Bachelor of Medicine, Bachelor of Surgery (MBBS), Bachelors in Economics and Statistics.  She is also a medical writer working as a freelancer for 10+ years and she is specialized in medical, health, and pharmaceutical writing, regulatory writing & clinical research. All her work is supported by a strong academic and professional experience.