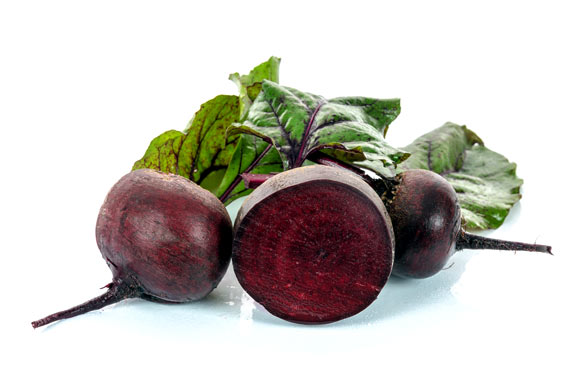 Beetroot, also known as the garden beet, is a sweet, purple or maroon colored root vegetable. Most commonly cultivated in North America, the beetroot can be consumed in a number of ways. Filled with many rich antioxidants and nutrients, many believe that the beetroot may be the next Superfood with all the health benefits it has to offer.
The most popular and well-known health benefit of beetroot is that it is a low fat, low calorie, and high fiber food. With only 45 calories per 100 grams, the beetroot also has many vitamins, minerals, and antioxidants.
Eating just three baby size beetroots a day will equal your recommended five portions of fruits and vegetables per day. The vitamin and mineral packed vegetable are also known for boosting stamina and helping our muscles work harder.
The beetroot is a great source of Glycine betaine, which is a phytochemical responsible for lowering homocysteine levels in the blood. Homocysteine can promote clotting and plaque formation which can be damaging to our blood vessels and lead to heart disease or stroke.
Beetroots contain folates, which are important for DNA production in our cells. When consumed in raw form, beetroots contain about 109 mcg/100 grams. Cooking beetroots can lower the number of folates we gain, so it is best to eat in its rawest form.
Vitamin C is also found in beetroots, which helps make this delicious garden vegetable a powerful and natural antioxidant. Vitamin C helps our bodies fight disease and free radicals that are believed to be related to cancer development.
The beetroot also offers us a great source of niacin, pantothenic acid, pyridoxine, and carotenoids. Iron, manganese, and magnesium are also important minerals that are found in beetroots.
Most people do not know that the green leafy part of the beetroot is also very nutritional for our bodies as it contains beta-carotene and other carotenoids. Again, these act as antioxidants and help us stay healthy. Some researchers suggest eating the leaves and stalk boiled or steamed.
Because beetroot is high in folate, iron, and potassium, it is a highly recommended by doctors that pregnant women consume the vegetable. The roots and leafy greens are excellent for women in general as well as for those you are planning a pregnancy.
Beetroot can be consumed in a variety of ways. The root can be eaten raw in salads, blended and consumed as a shake or in juice form, steam, and boiled. Beetroot should be used while they are fresh, but they can be stored in the refrigerator for a few weeks.
In addition to the health benefits that beetroot offers us, there are some interesting and unknown facts about beetroot that might make you think about the garden root more often. Some research has been done stating that the betacyanin found in beetroot can actually help you fight a hangover. Betacyanin helps speed up the detoxification in your liver, which helps your body process the alcohol more effectively. Also, in ancient Roman times, the beetroot was known for its aphrodisiac powers due to the high amounts of boron, which is directly related to our sexual hormone production. Finally, some believe that boiled beetroot can actually cure dandruff. Just boil the root in water and then massage into the scalp.
So whether you choose to consume beetroot raw, boiled, steamed, or juiced, the health benefits are great from this little red garden root. Offering excellent antioxidant powers, nutritional benefits, and even when used for personal detoxification, pleasure, or health and beauty, the beetroot is one vegetable you should not ignore!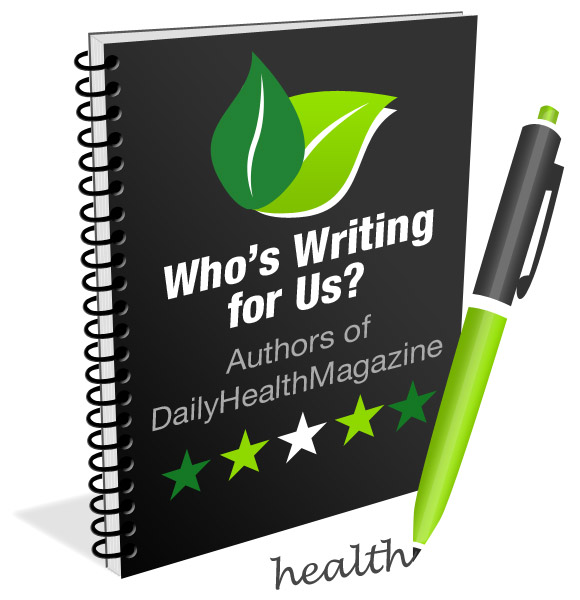 Amna Sheikh is a medical doctor with a Bachelor of Medicine, Bachelor of Surgery (MBBS), Bachelors in Economics and Statistics.  She is also a medical writer working as a freelancer for 10+ years and she is specialized in medical, health, and pharmaceutical writing, regulatory writing & clinical research. All her work is supported by a strong academic and professional experience.